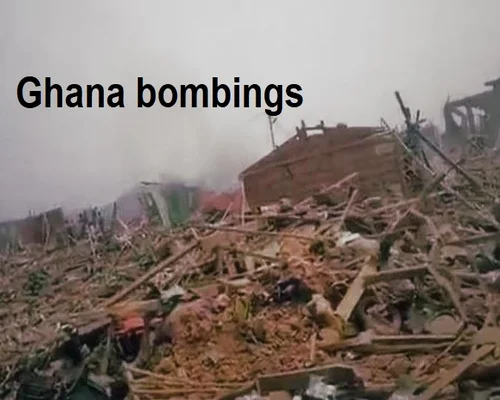 Ghana bombings kill 16, injure 56
A bomb blast near the northern city of Ghana has killed at least 16 people

The bomber struck shortly after noon in Ghana, a West African country, after a motorcycle collided with a truck carrying explosives. So far 18 deaths have been reported in the incident. According to the report, 56 people were injured. Many people are feared trapped in the collapsed house. The administration fears the death toll could rise further.
The statement said the blast was caused by a motorcycle colliding with a vehicle carrying explosives for a gold mine.
The explosives were being transported in a truck to a gold mine on Friday morning. Suddenly a motorcycle collided with an explosive-laden truck. At that time a terrible situation was created due to the explosion.