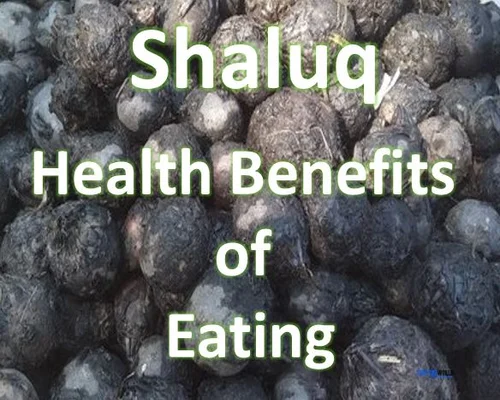 Health Benefits of Eating Shaluq
Shaluq is a type of vegetable food that grows in water. At the root of the Shapla plant, multiple buds are born which become Shaluk. Shells are usually dark red and white in color. Each shell weighs 30 to 50 grams. It is eaten boiled or burnt. Shaluk grows in the monsoon season. Shaluq is collected from the low lands of the reservoir from monsoon to late autumn.

Shaluk suppresses appetite, improves digestion and gives energy to the body. It is also used medicinally to treat itching and dysentery.
Nutritional value

Each 500 gms contains shaluke
4.1 grams of protein
51.7 grams of sugar
5.3 g of minerals
Fiber 5.1 grams
Dietary 442 kg
Calories 5.1 grams
Calcium 96 mg
This fruit improves digestion and also provides enough energy to the body. Shaluk is rich in iron, vitamins, calcium and soothes bile and quenches thirst. Boiled beetroot has been used since ancient times to cure itching and bloody dysentery. Shalu contains calcium and sugars which are beneficial for diabetic patients which relieves burning sensation in urine, heart failure. Shalu contains a large amount of gallic acid and flavonol glycosides, which are effective in treating cancer and controlling blood pressure.