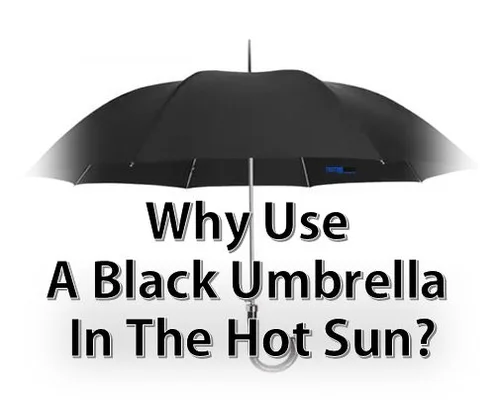 Why Use a Black Umbrella in the Hot Sun?
Find out the reasons why you should use a black umbrella to protect yourself from the hot sun.
There is no substitute for an umbrella to survive the scorching sun on a hot summer day. But taking an umbrella of any color will not work. You will not feel the heat of the sun and if you use a black umbrella.
Black cloth absorbs sunlight in a combination of colors. This causes other black fabrics to heat up quickly, and that heat is released into the air.
Since the black color absorbs all the visible colors of light, the skin will be hidden from the sun as soon as you take the black umbrella.
Using a dark black umbrella to protect yourself from the scorching sun can block the sun harmful rays and keep away the intense heat.