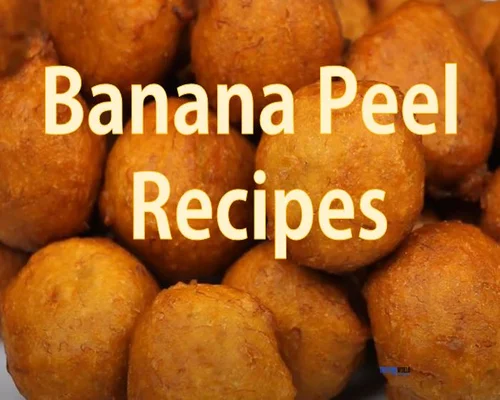 Banana Peel Recipes
What you will need to make Banana Bara-

Bananas: 3

Flour: 2 cups
Eggs: 2
Milk: Half cup
Butter: 20 grams
Like the amount of salt
Amount of cinnamon powder
Sugar: 30 grams
How to make-
Peel and grate the banana.
Add milk, egg and butter to the banana.
Mix flour, salt and cinnamon powder in another bowl.
This time mix all the ingredients together.
Make small balls.
Then leave the bara in the hot oil in the pan.
When the beans turn red, take them out and sprinkle with powdered sugar and serve.