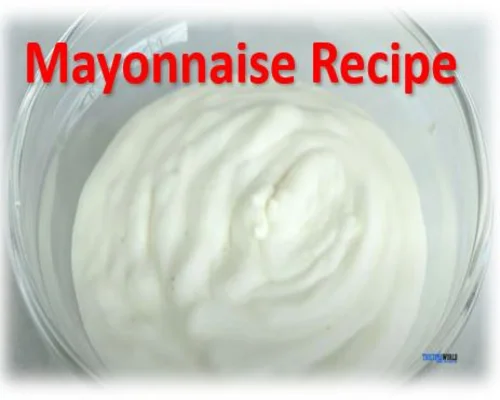 Mayonnaise Recipe
Ingredients:

Egg: 1
Sugar: 1 tsp
Chilli powder: 1 tsp
Lemon juice: 1 cup
Vinegar: 1 tsp
Oil: 1 cup
Salt:1/2 tsp
Procedure:

First blend eggs, sugar, pepper, lemon juice, vinegar, salt.
Then blend for 1 minute with little oil in between.
In this way, blend 1 cup of oil 3 times with the mixture for 1 minute each.
Then serve with your favorite food.