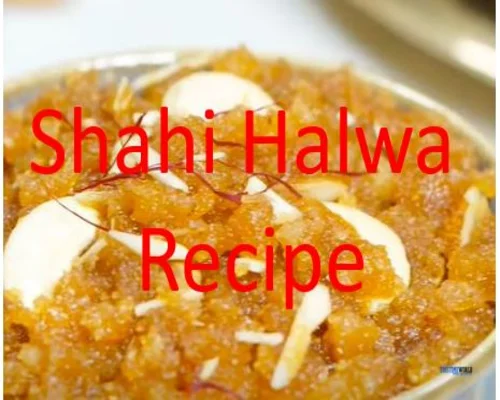 Shahi Halwa Recipe
Materials:

Semolina: 300 grams,
Ghee: 100 grams,
Cashews: 10 grams,
Raisins: 10 grams,
Pistachios: 10 grams,
Sugar: 200 grams.
Method:

Pour ghee in the pan, when the ghee is hot, fry the semolina in low flame.
When semolina turns red, add raisins, cashews, pistachios and sugar and stir well.
Add a small amount of water.
When it boils and thickens, sprinkle some rose water.
Serve hot.