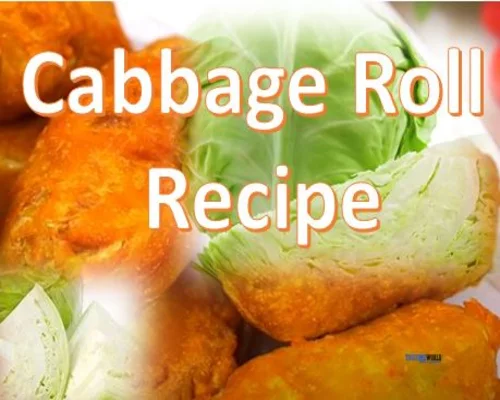 Cabbage Rolls Recipe
Materials:

Cabbage: 150 grams,
Tomato: 500 grams,
Onion: 100 grams,
Butter: 200 grams,
Fenugreek powder: 5 grams,
Chilli powder: 1 gram,
Turmeric powder: 1 gram,
Dry Chillies: 1,
Raw Chillies: 5,
Ginger and garlic paste: 20 grams,
Oil: 100 grams,
Cumin: 2 grams,
Salt: As required.
Method:

Boil the tomatoes, peel them and grind them.
Grind onions, green chillies, dry chillies.
Fry onions, chillies, cumin seeds, curno paneer in a pan with little oil.
Keep cool and keep aside.
Remove the leaves from the cabbage one by one.
Steam and cool and roll in cheese filling.