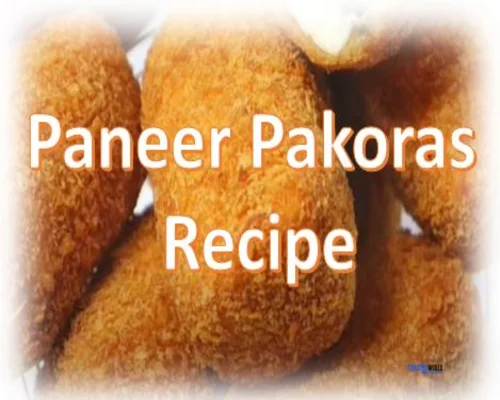 Paneer Pakoras Recipe
Materials:

Cheese: 250 grams,
Gram flour: 1 cup,
Chilli powder: 1/2 teaspoon,
Oil: 2 cups,
Salt: As per quantity.
For the chutney:

Mint leaves batter: 1 tsp,
Coriander paste: 1 tablespoon,
Crushed Green Chilli: 1,
Salt: As per quantity.
Method:

Mix salt water, chilli powder, gram flour in a bowl and make balls. Mix the paneer pieces with all the ingredients of the chutney and keep it for ten minutes. Then dip the paneer pieces in besan balls and fry them in hot oil. Serve the pakoras hot with salad and chutney.