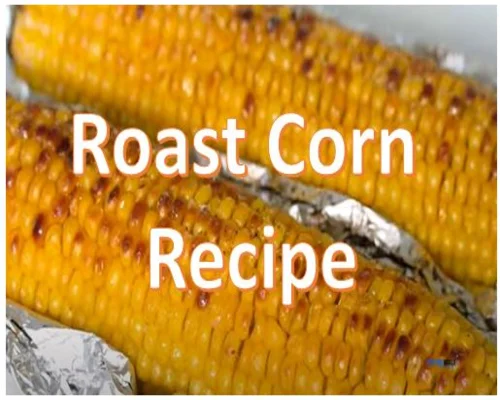 Roast Corn Recipe
Materials:

Young Corn: 4 (shelled),
Kesar nut syrup: 1 tsp.
Ghee: 50 grams,
Bay leaves: 4 p.m.
Garam masala powder: 1 teaspoon,
Nutmeg (powdered): Sikki Bhag,
Jaitri: 3-4 PM,
Petals, Cumin: 1/2 teaspoon,
Chilli: 1/2 teaspoon,
Almonds: 4-5 pm,
Raisins: a few,
Salt: As per quantity,
Sugar: As per quantity.
Method:

Soak the peeled corn kernels, syrup and a teaspoon of ghee for ten minutes.
Tie all the spices in a clean cloth and make small balls.
Heat a pressure cooker and add ghee and bay leaves.
After adding the corn, one and a half cup of water, putty of spices, keep the pressure cooker closed.
After ten minutes, drain and pour into a bowl.
Sprinkle almonds and raisins and serve hot.