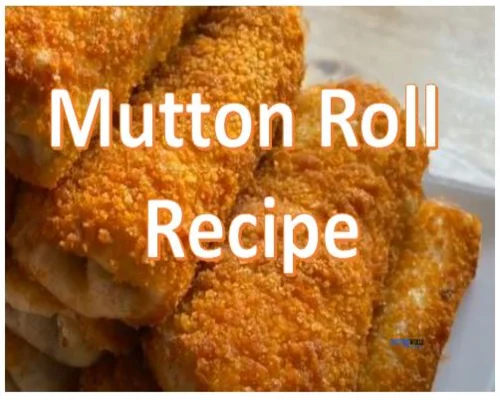 Mutton Roll Recipe
Ingredients:

Meat chunks: 250 grams,
Onion: 150 grams,
Chilli powder: 2 tsp,
Chilli powder: 1 tsp,
Ginger: 1 piece,
Garlic cloves: 3,
Cumin Powder: 1 tsp,
Flour: 300 grams,
Sugar: 1 tsp,
Oil for frying: quantity as per,
A piece of thin paper: a few.
Method:

Cut the onion into large pieces.
Crush the ginger and garlic.
Add onions, ginger, garlic and little spices to the hot oil and grind the meat dry.
Knead the flour by kneading well with salt and mayan.
Cut the lychees into rounds and fry them in ghee or oil.
Now take some pieces of cooked meat and add onion, chili powder, chili powder, salt and vinegar and sauce in this portion.
Place on thin paper and roll it from the paper side and serve hot.