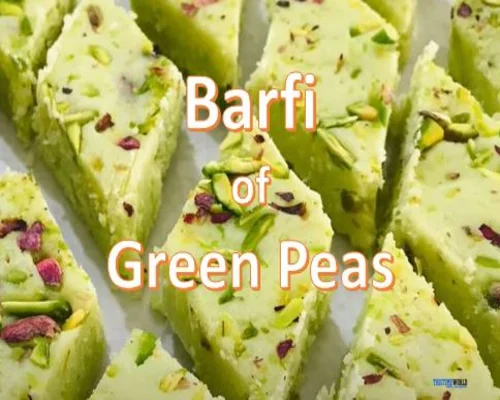 Barfi of Green Peas | Koraishutir Barfi
Ingredients:

Green Peas: 500 grams
Sugar: 1 cup
Small cardamom powder: 1 teaspoon
Ghee Ghee: As per quantity
Salt: As per quantity
Method:

Boil the Green Peas once and grind it finely. Now add ghee to the pan and keep stirring it so that it does not stick to the bottom. When it is fried well, make sugar juice in a separate place and pour it with it. It is better if you can give a little khoa kheer. When it is well coated with cardamom powder, add a little more ghee and put a little fragrant ghee in another bowl and keep this curry head evenly and mark it in the form of barfi with the help of a stick. Place a raisin on each barfi. Once dry, cut and serve.