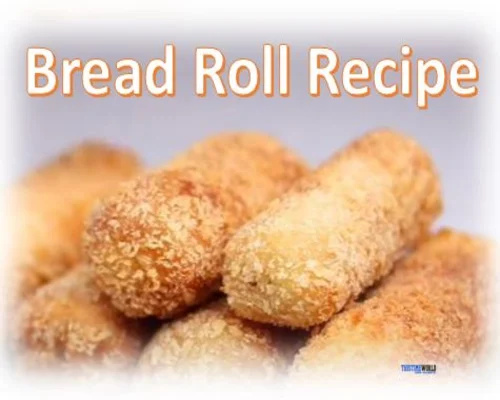 Bread Roll Recipe
Materials:

Bread: 12 slices,
Beans: 1 cup,
Cheese Powder: 8 tsp,
Tamarind Balls: 1 tsp,
Chilli powder: 1 teaspoon,
Oil: 200 grams,
Salt: As per quantity.
Method:

Discard the tough edges of the bread.
Mix cheese powder, tamarind pulp, salt and pepper powder with boiled beans and knead it.
Take a piece of bread with a little water on a plate and slightly wet one side, then take some of the bean filling and place it lengthwise on one side of the bread.
Now fold the last edge of the bread and press it with your hands at the end.
Deep fry these bread rolls and serve with tea.