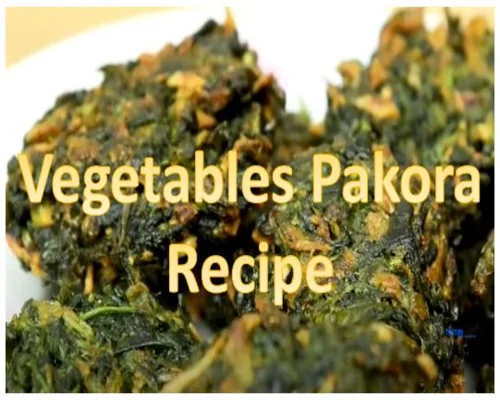 Vegetables Pakora Recipe
Materials:

Any vegetable: 1/2 cup
Chickpeas: 100 grams
Ginger Bata: Half an inch
Garlic paste: 5 cloves
Cumin Powder: 1 tsp
Dry Chilli (roasted powder): 1/2 tsp
Salt: As per quantity
Sugar: As per quantity
Oil: As per quantity
Method:

Wash any greens well, chop them and take a bowl. Soak chickpeas the night before and grind them the next day. Mix ginger, garlic paste, cumin, chili powder, salt and sweet. Mix the chickpeas, vegetables and all the spices together well. Heat oil in a pan and fry small pieces of pakora. Arrange on a large plate and serve on the tea table with some beetroot spread.