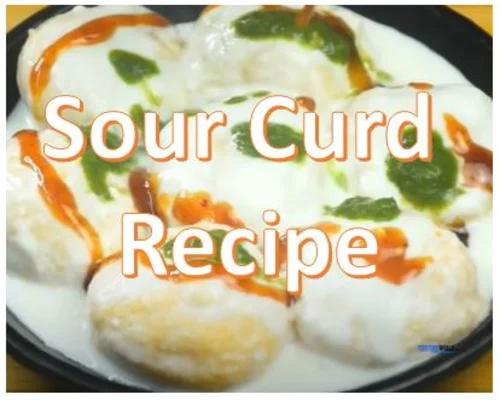 Sour Curd Recipe
Materials:

Kalai dal: 250 grams,
Baking Soda: 1 tsp.
Sourdough: 500 grams,
Cumin Powder: 2 tbsp.
Chilli powder: 2 tsp,
Sugar: 1 tablespoon,
Almond oil: 1 cup,
Tamarind Chutney: 1 cup.
Method:

Soak the dal the night before and grind it finely the next day.
Beat the batter dal very well and mix it with baking soda and beat it again in a bowl, cover the mouth and keep it for a couple of hours.
Beat sour curd well in a bowl and mix beet salt, sugar, cumin, pepper powder and keep it aside.
Make a thick chutney by mixing sugar, cumin seeds, green chillies, coriander paste, beetroot paste in tamarind juice.
Heat more water in a pan and add some salt in it.
Then heat oil in a kadai and take a small amount of batter dal mixture and fry it in hot oil in the form of balls.
Flatten the beans and soak them in hot water for a while.
Then take it out of the water and squeeze it by hand and keep it in a bowl.
Spread a little beetroot oil on top of the greens. While serving, first drizzle tamarind chutney on the bara and spread the whipped curd mixture over it.