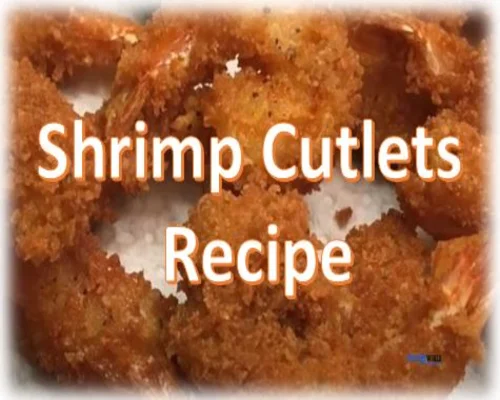 Shrimp Cutlets Recipe
Ingredients:

Lobster (medium): 4,
Onion juice: 1/2 cup,
Ginger juice: 2 tbsp.
Chilli paste: 1 tsp.
Sour yogurt: 2 tbsp,
Eggs: 2,
Flour: 1 cup,
Biscuit powder: 2 cups,
White oil: As per quantity,
Salt: As per quantity.
Method:

First, remove the shrimp heads. Peel the entire body except for the tail and take out the black thread from the back. Smash the fish with something heavy. But care should be taken not to separate from the tail. Put salt, sour curd, chili paste, onion juice and ginger juice on the fish and keep it for a while. Make a thin mixture with egg, flour and dal.
Now dip the spiced fish in the egg mixture, then dip it in the biscuit powder. Then deep fry in oil.