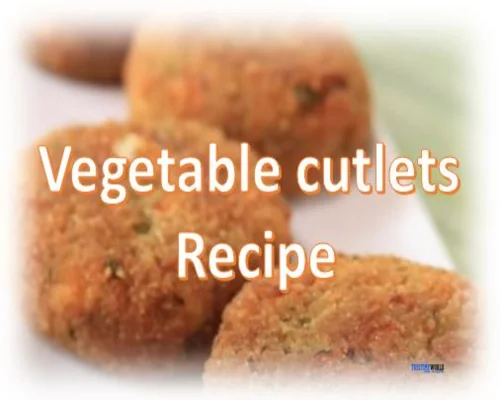 Vegetable Cutlets Recipe
Materials:

Cauliflower: 1,
Chickpeas: 250 grams,
Carrot: 300 grams,
Beet: 200 grams,
Potato: 1 kg,
Coconut flakes: half cup,
Raisins: half a cup,
Ginger: 2 tsp,
Salt: As per quantity,
Sugar: As per quantity,
Flour: Little,
Chilli powder: 1 teaspoon,
Besan: As per quantity.
Method:
Boil the curry beans, cauliflower, beets, carrots well.
Boil potatoes too.
Whisk together the curries other than the potatoes.
Heat oil in a pan and leave the sticky curry and stir it with salt, sugar, chili powder, ginger, coconut flakes, raisins and stir it to make the puree.
Fry well.
Peel the boiled potatoes and mash them well with salt, pepper powder, sugar, ginger and little flour powder.
Make a big cutlet from it and fill it with curry.
Make balls by mixing salt, sugar, chili powder and little water in gram flour.
Dip the prepared cutlets in besan and fry until brown.