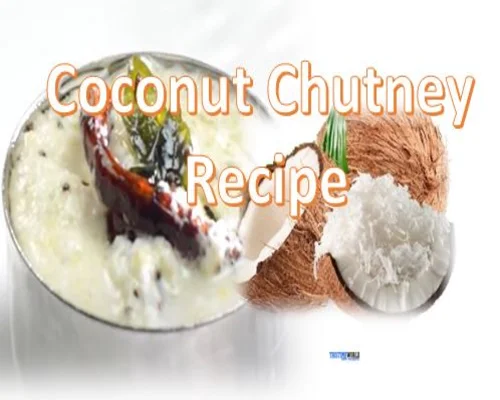 Coconut Chutney Recipe
Ingredients:

Coconut Curano: 1 tsp.
Chickpeas: 2 tbsp.
Chilli: 4
Curry leaves: 8-10 am,
Salt: As per quantity,
White oil: 1 tsp.
Ginger: 1 inch,
Mustard: 1 teaspoon,
Lemon juice: As per quantity.
Method:

First roast the chickpeas in a dry pan.
Now grind coconut, roasted dal, chilli, salt, ginger, lemon juice together in a mixer.
If you want to thin the chutney, pour water or curd water.
Now when the oil is hot in the pan, add the mustard, curry leaves and the chutney and mix it well.