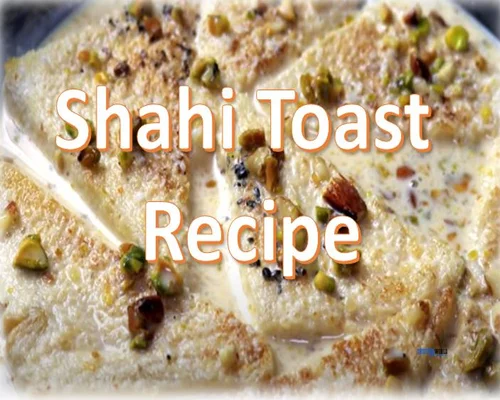 Shahi Toast Recipe
Materials:

1 pound of bread,
milk 1 kg,
Like the amount of sugar,
As per amount of oil for frying,
As much as pistachio nuts,
1 tsp cherry pulp,
5-6 cardamom seeds.
Method:
Cut the bread slices into thirds and fry until golden. Boil the milk with sugar and halve it and soak the fried bread pieces. Then arrange the pieces on a plate and pour the rest of the milk. Then spread pistachios, cherries, cardamom seeds. Serve when chilled.