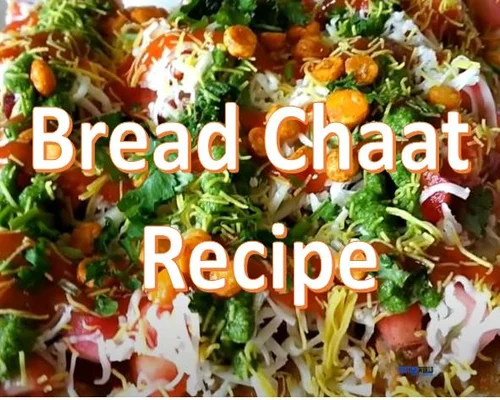 Bread Chaat Recipe
Materials:

6 pieces of bread,
Boiled potatoes peeled 4,
Sprouted chickpeas 1 spoon,
Whole green mung beans 1 tsp.
1 spoon of chopped onion,
2 tsp chopped coriander leaves,
Tomato sauce 3 spoons,
As much as cucumber slices,
As much as roasted peanuts.
Method:
Soak the bread in boiling water and mix boiled potato, salt, sweet, chickpea and mung beans together well. Stir this mixture into the hot oil and remove from heat. Make small balls and serve with chopped cucumber, fried almonds, coriander leaves, kuchi, tomato sauce, beetleban and chili powder.