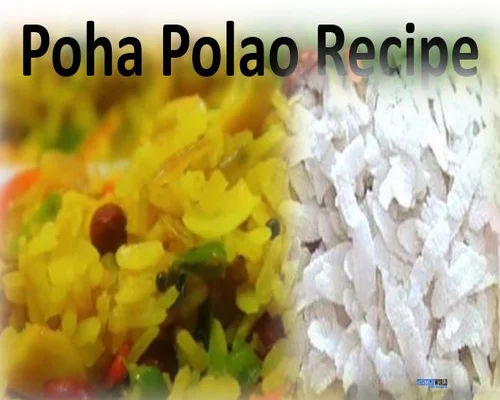 Poha (Chira) Polao recipe
Ingredients:

300 grams of Poha,
Potatoes (cut into small pieces) 4
Cauliflower (piece) 1,
250 grams of whole beans,
Pistachios 2 teaspoons,
Karipata 3 rhymes,
2-3 green chillies,
Like the amount of oil,
Like the amount of salt.
Method:
Wash Poha in warm water and shake it soft. Fry the potatoes separately. Remove the beans and fry them in the remaining oil with garam masala and poppy seeds
And do not skip the beans. After two or three minutes, add raw chillies and curry leaves after stirring a little. Serve hot.