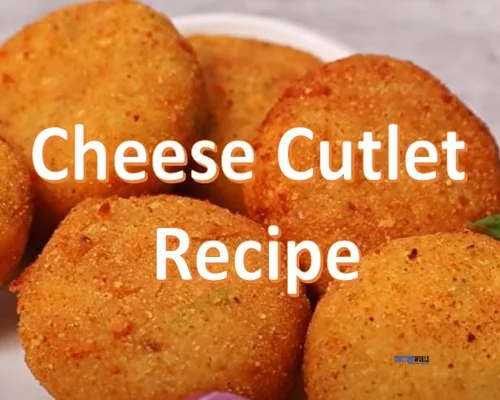 Cheese Cutlet Recipe
Materials:

Cheese/Paneer 250 grams,
2 onions,
2 teaspoons of ginger,
1/2 cup chopped coriander leaves,
2 slices of bread,
Like amount of oil for frying,
Like the amount of salt,
Like the amount of sugar.
Method:
Grate the cheese. Finely chop the onion.
Break an egg with breadcrumbs, ginger, coriander leaves, salt and sugar and knead well.
Then fry in medium oil in the form of cutlets and serve hot.