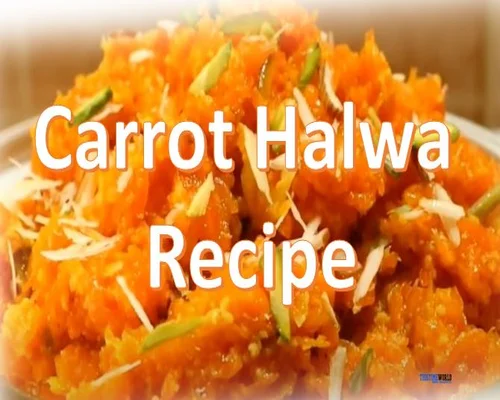 Carrot Halwa Recipe
Materials-

Carrot: 500 grams
Milk: Half a liter
Ghee: 50 grams
Sugar: 100 grams
Khoya: 150 grams
Cashew Nuts:
Cinnamon powder: As per quantity
Raisins: As quantity
Method-

First, wash the carrot well and chop it.
Heat the milk in a pot. When the milk becomes slightly hot, add the carrots. Take care that the milk does not become too thick.
In another bowl add ghee and cinnamon powder.
After five minutes, mash the khoya well and pour it into the pot.
Once cooked, pour the mixture into the milk and carrots.
When it thickens, pour cashew nuts and raisins and serve.