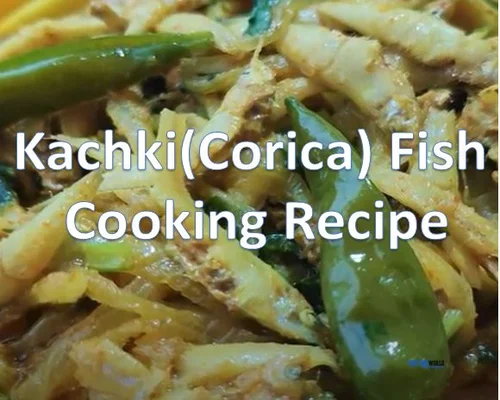 Kachki(Corica) Fish cooking recipe
Materials—

Oil: Half teaspoon
Kachki/Corica Fish: Half cup
Chopped Onion: 2
Green Chilli Slices: 2
Chilli-turmeric-cumin powder: Half tsp
Coriander leaves: 1 tsp
Salt: To taste
Tomato paste: 1 tsp
Water: 1 cup
Method—

Wash the fish well and spread it with oil-chili powder-turmeric powder-cumin powder-salt and chopped tomato and put it in a pan in the oven.
Now add water, when the water reduces, add black pepper and coriander leaves.
If it is a little smeared, it should be taken down.
Tips-
Calcium problem or bone problem they can cook Kachki/Corica fish and eat it.