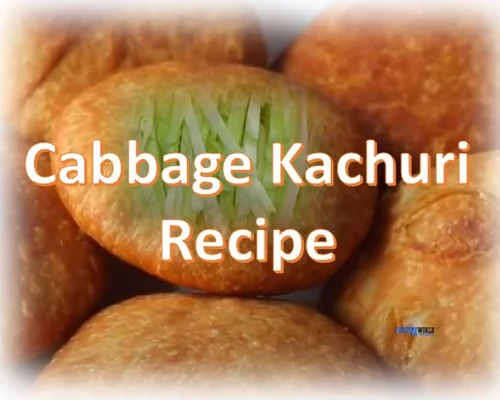 Cabbage Kachuri Recipe
Ingredients:

Cabbage small: 1
Turmeric powder: half teaspoon,
Chilli paste: half teaspoon,
Ginger paste: 1 teaspoon,
Hot spicy powder: 1 teaspoon,
Flour: 300 grams,
Salt: As per quantity,
Sugar: As per quantity.
Method:

Knead the dough firmly with salt and mayan.
Cut the cabbage thinly and boil it in little water and drain the water.
Heat oil in a kadai and stir in boiled kopi, turmeric powder, ginger, chili powder, salt and sugar.
Add garam masala powder and stir a little to make the pura.
Now from the kneaded dough, make a little big balloon. Fill the middle of one loochi with the stuffing of bhada kapi with another loohi and fold the edges nicely.
Deep fry in hot oil.