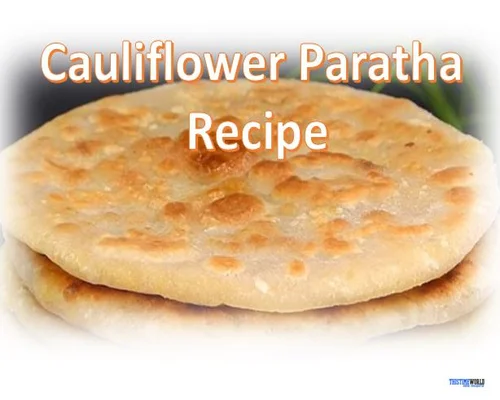 Cauliflower Paratha Recipe
Ingredients:

Flour: 500 grams
Almond oil: 200 grams
Cauliflower: 1
Onion (chopped): 2
Ginger (chopped): 1 inch
Coriander (chopped): 2 sprigs
Raw Chilli: 3/4 tsp
Salt: As per quantity
Method:

Knead the dough with little salt and 50 grams of oil.
Wash the cauliflower well and cut it into small pieces.
Apply some salt and squeeze the cauliflower pieces to squeeze out the water.
Heat oil in a pan and add chopped onions.
When the onion is fried a little, stir it with a piece of cabbage, ginger, salt and keep it with coriander leaves.
For the paratha, cut the lychees and roll each lychee filling.
Now bake in chattu and fry with oil and serve hot.