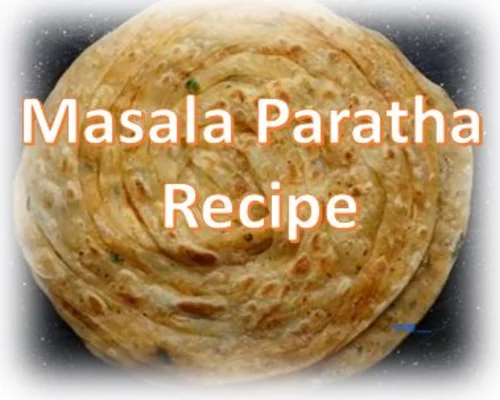 Masala Paratha (Spicy Bread) Recipe
Materials:

Flour: 1 kg,
Cumin: 1 tsp
Black cumin: half spoon,
Joanne: Half a spoon,
Coriander: 1 tsp.
Dry Chilli Powder: 2 tsp.
Sweet: 3 tsp.
Ghee: 200 grams,
Salt: As per quantity.
Method:

Fry and grind all the spices.
Now mix all the powdered spices, chilli powder, salt, sweet and ghee well in the flour.
Then knead the dough with water and fry it in the desired shape (round, square, trikona).
These parathas are usually eaten with pickles or sauces.