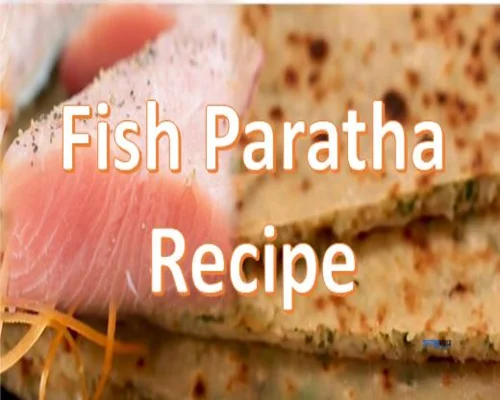 Fish Paratha Recipe
Ingredients:

Rui or Vetki fish: 400 grams,
Flour: 1 kg,
Boiled potatoes: 2
Sugar: 2 tbsp.
Ghee: 200 grams,
Onion batter: 1 tbsp.
Ginger paste: 1 tablespoon,
Garlic paste: 1 tbsp.
Chilli powder: 3 tbsp.
Turmeric: half spoon,
Salt: As per quantity.
Method:

First boil potatoes and fish. Fry onion and ginger in a pan with oil. After frying the potatoes and fish and onions, stir them with salt, sugar, pepper and turmeric.
Now knead the flour well with ghee, salt and make bread like lechi. Roll the fish filling in the lychee. Serve hot fried in chattu.