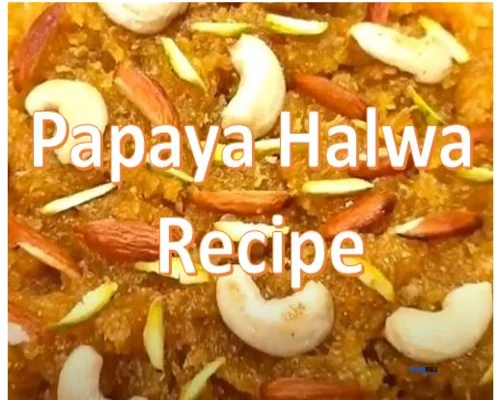 Papaya Halwa Recipe
Materials:

Papaya: 400 grams,
Milk: 1 liter,
Ghee: 100 grams,
Cashew nuts and raisins: 2 tbsp.
Small cardamom: 2-3 powders,
Bay leaves: 2,
Sugar: As per quantity.
Method:

Peel the papaya and grind it into paste.
Heat ghee in a pan and heat it with small cardamom, bay leaves.
Then keep stirring the batter with papaya. Fry until the papaya juice dries up.
Boil the papaya with milk after leaving it.
When it becomes thick add sugar and keep it in the oven for some time and dry it.
Then serve with cashew nuts and raisins.